The College of Songology℠ 101 is the Singer/Songwriter's 'Need To Know' Handbook. Here's why.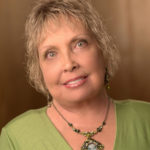 My name is Preshias Harris and I have written this book based on my many years working with new and aspiring singers and songwriters of every age.  I have now assembled what I believe to be an essential handbook of music business information presented in a way that is  easy to understand and put to use as your musical journey progresses.
First of all, I want you to know what this book is not. It is NOT "Everything You Could Ever Want To Know About The Music Industry And Being A Singer-Songwriter."
There are some very good books about different aspects of the music industry, but I don't believe any book, however good it is, could ever tell you "everything" about the music business. The best education is your own experience: you get started and learn as you go.
The 'basics' that artists and songwriters absolutely need to know
However, there are a few basics with which you should become familiar as you follow your dream of becoming a songwriter or a singer-songwriter. These basic elements are the tools that take your music from a hobby to a career.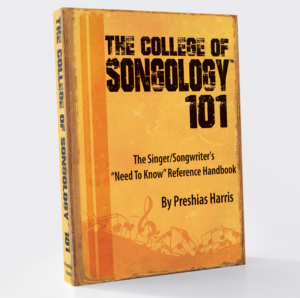 The workings of the music industry can seem like a tangled mystery, but when you familiarize yourself with those basic elements you will know how to do two very important things:
Protect your intellectual property
Monetize your music
If you are unfamiliar with those phrases, don't worry. All will be explained in my book, "The College of Songology℠ 101," and if at any time you see a word or a phrase you don't understand, turn to the section titled 'Music Industry Definitions A to Z.'
Ready to order? Click HERE to go to the 'Buy The Book' page
I will explain why Copyright is the essential tool to protect your creations; how to do it as simply and cheaply as possible; when to do it and when NOT to do it; the different Copyright forms and which ones you should use; where to find 'how to' tutorials…
You'll see how to turn your 'rights' into income by Licensing; the different streams of income from Royalties; the difference between a 'First Use' mechanical license and a 'Compulsory' mechanical license; what a mechanical license agreement looks like; the increasing importance of digital royalties and 'sync' fees…
There's a section on Performing Rights Organizations (P.R.O.s); what they do for you; how a P.R.O. collects royalty money that is due to you when your songs are played in public; how a P.R.O. tracks radio airplay; how royalties are 'split' between songwriters; comparisons to help you decide which P.R.O. is right for you…
We'll also look at song publishing; what a song publisher does for a songwriter; the benefits and drawbacks of self-publishing your songs or signing with a song publisher; using the services of a music publishing administrator; how to name and register your publishing company…
Jump to the 'Buy The Book' page HERE
In the section on Demos, we'll look at different types of song demos, acoustic demos and 'full band' demos; what you must do before you record a demo; why you might not be the best person to sing the demo; how to find a demo recording studio and what to ask before you cut the demo…
Personalize Songology 101 to fit your unique situation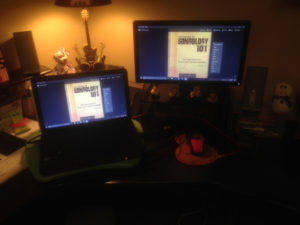 There are 'workbook' segments at the end of each section so you can work on ways to make everything you read apply to your own situation, whether you are just starting out or already moving ahead with your music career. Personalize these pages so this book becomes your personal 'go to' reference in the months and years ahead.
In addition to the A to Z of Music Industry Definitions, I have included sections that list and describe other books you might want to investigate, and also a list of music promotion websites.
My goal is to demystify the most important aspects of the music business as they apply to you, the aspiring songwriter, and to explain, in a way that is fairly easy to understand, the 'need to know' basics of how you make money from your music while protecting your interests.
Welcome to the crazy, exciting world of creating music!
Click HERE to go the 'Buy The Book' page