Can I help you achieve your dream in the world of music?
Just the mention of the phrase 'Nashville's Music Row' can create visions of some sort of exotic mythical realm to anyone yearning for a career in music. A mix of Xanadu and Narnia, with the sound of guitars wafting from open windows and record executives holding out contracts for you to sign.
Music Row can be a magical place, and the dreams of singers and songwriters can come true. But unless you start out with a reasonable knowledge of how the music industry works and what you need to do to become a part of it, those dreams – and your life savings – can evaporate like morning dew.
You need a guiding hand from someone who knows Music Row and Nashville from the inside. Someone with decades of experience who has only your best interests at heart. Someone who is not looking to sell you management services or take your music publishing. You need someone like me.
In my Nashville office, I work with only a limited number of clients so that I can provide each one with the personally-tailored career development services they need and deserve.
Tailored to meet your unique goals
If you are a new or aspiring singer or songwriter, I offer a menu of services that are customized to fit your unique situation and level of experience – or lack of it.  'One Size Fits All' doesn't really fit anybody, so initially I like to meet with prospective clients and find out what your specific goals are and where you are on the road to achieving them. If you are a minor, I will usually meet with your parents to be sure everyone is in agreement about the way forward with your career.
I will also want to get a feeling about your level of commitment to your career in music. If you are committed to doing what it takes to be a success, then I'm committed to helping you achieve it. Sure, talent is an important starting point. But success in the music business – as in any endeavor – will take hard work and a degree of sacrifice on your part.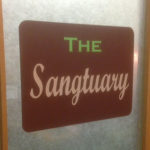 I like to work one-on-one with my 'kids' as I call my clients (regardless of their age!) so you have 100% of my attention when we meet. But I also like to hook up some of my clients with each other so they can write together, when I sense that co-writing with another songwriter will enhance the learning curve and be beneficial creatively. Quite often, I am able to put novice writers together with more experienced songwriters in my 'Sangtuary' writers' room in the heart of Nashville's Music Row.
What would be the main areas we would focus on when you become a client?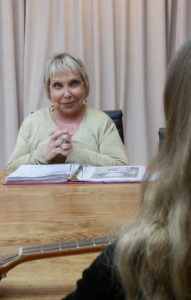 We would start with an introduction to Music Row to help you see past the glitz to understand that it is a real business, not a mythical realm, and you need a businesslike approach in everything you do. There are unwritten rules, and breaking any of those rules can be a career-killer. With me, you'll get a taste of how Nashville really works and how to avoid those gaffes that have caused so many promising careers to stumble.
As you know, I have written a book titled 'The College of Songology℠ 101.' In fact the content of the book is built upon my many years of working with singers and songwriters at every level of experience. I developed and refined the material based on what my 'kids' needed to know and how I needed to present it to make it easy to understand and simple to put into practice. I use the book as the main 'text' with my clients.  Your career needs are unique and we would focus on those needs, but here are just a few of the topics we would work on together:
Networking the right way: Making the smart career moves. Why knowing how to interact with other people in the music business is such an important part of your career; how to behave professionally when meeting with well-known recording artists, record producers and hit songwriters, even at unexpected moments; why it's vital to be prepared and aware of the etiquette you should follow in such situations; how to be seen as a 'pro' not a fan; understanding the functions of voice coaches, stage coaches, song pluggers, A&R staff, recording engineers, etc, and how they can affect your career; what you need to know about co-writing and 'writers in the round' events; staying focused on your music career while still dealing with 'Life.'
Copyright: The essential tool to protect your creations. The definition of copyright; the benefits and 'rights' of copyright; the simplest type of copyright; reasons for registering a copyright; when and where to register a copyright; single application or standard application; copyright application fees; Form PA or Form SR; when a copyright registration is regarded as 'effective'; 'poor man's copyright'; getting help with copyrights.
 Licensing: Where the money is. Monetizing Your rights; performance royalties; mechanical royalties; 'first use' mechanical licenses and 'compulsory' licenses; print royalties; digital royalties; synchronization ['sync'] fees; the Harry Fox Agency; who gets what?
Performing Rights Organizations: Why a P.R.O. is your B.F.F. Why you need a friend in the business; the history of ASCAP, BMI and SESAC; what does a P.R.O. do?; P.R.O. licenses; radio airplay, television, digital streaming and the Internet; getting paid for your music on YouTube; foreign royalties; the P.R.O. royalty split; comparing ASCAP, BMI and SESAC.
Music Publishing: Putting it all together. The importance of music publishing; why is it so darn complicated?; how music publishing started; what does a song publisher do in today's world?; becoming a self-publishing songwriter vs signing a deal with a song publisher; working with a publishing administrator; questions to ask a music publishing administrator; naming your publishing company; watch out for 'Song Sharks.'
Time to Demo (Or maybe not). What is a Demo and what it isn't; seek critique before you demo; studio time is money; acoustic or full band demo; don't let them bury the vocal; build your network; your demo 'to do' list; how a lyric sheet should be formatted.
That's just the beginning. Together we will focus on the aspects of the music business that are relevant to your unique needs and specific goals. We'll explore the right ways to network and how to make social media work for you. We'll also work to keep you safe – physically, creatively and financially – as you embark on your music career. As you'll hear me say, "Watch out, there's a shark about!" And one of my goals is to make you shark-proof instead of shark-bait!
My fee structure
Because everyone has their own unique goals, I work with you to structure my fees so they meet your needs and your budget. You are investing in your future and I want you to receive the best possible return on that investment.
We can discuss specific fee structures when we meet, but I am confident that if you were to compare my fees and what I offer with any other career consultant, you will find I am more affordable and provide more personal service. I am happy to provide contact information of current and former clients, as well as music industry executives, if you wish to check my references.
There is no fee and no obligation to contact me and see if I might be able to help you as you chase your musical dream. I am looking forward to talking with you!  Please click here or on the 'Contact' button in the Menu above.